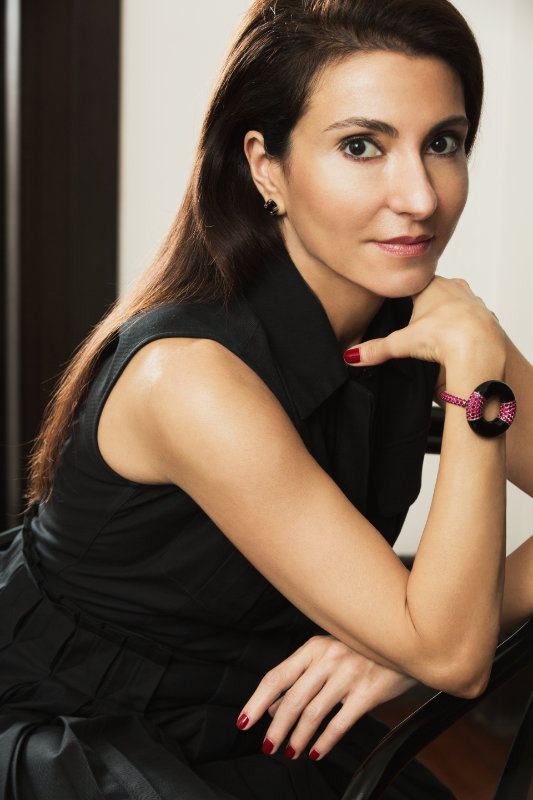 For 30 years, Youmna has been creating dynamic pieces of fine jewellery for the woman who is self-confident, curious at heart, at ease with herself and her world.
Youmna's love for beauty was nurtured throughout her childhood in Lebanon and her taste for style blossomed during her adolescent years in France. She became enamoured with fashions, architecture, interiors and the style of women in the 1920's and 30's. The charisma of this period remains one of the pillars of her design sensibility.
Her years at the Gemological Institute of America in Los Angeles laid the foundation for Youmna's well-honed skills. Her jewellery, made in her signature, refined matte 18K yellow and white gold feels substantial and complements most wardrobes.
Today, Youmna creates eye-catching and versatile pieces in her Hong Kong atelier, all handcrafted, and designed with the comfort of the wearer in mind. Youmna delivers timeless elegance, effortless beauty, and soulful individuality to her discerning international clientele.